About Us
Making a better world through tech education, research, and innovation.
Founded in 2015, our forward-thinking institute is building a community of great minds in MIT where you get real tech world experience, a breadth of current & up to date globally relevant and practical knowledge, and a head start to the career you need. Our approach to teaching and learning means that you will gain focused tuned skills in creative and critical thinking, and learn to apply your knowledge innovatively in a new and different context as the needs arise for skills increasingly important to employers. MIT is committed to educating not just tech professionals or leaders, but world-class leaders in problem-solving.
We deploy our deep understanding of the global and continent-specific trends in the technology field and our extensive expertise in the industry to recruit, train and outsource tech talents, while leveraging our longstanding track record and credibility for delivering solutions with unrivalled excellence.
Mission
To design high-impact practical development programs that will produce a pool of highly techie professionals as well as provide a wide range of consultancy services that produce outstanding human performance for organizations.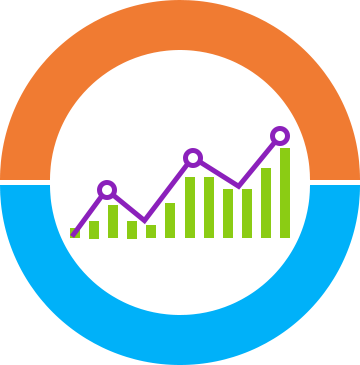 Vision
To be the leading provider of tech talents in Africa, providing world-class tech solutions to solve Africa's problems.
LEAD Methodology: How We Achieve Excellence

LEARN
We adopt an integrated approach to learning that enables curious tech talents to put classroom theory into practice, through immersion into an intensive and project-based learning environment and curricula. We encourage thought-provoking class discussions to facilitate the exchange of ideas and experience sharing.

Experience
Experience is a critical component of our LEAD methodology. We are keen to translate classroom learning into hands-on and practical insights and applicable knowledge through exposure to real-world experience, interactions with industry experts, exclusive networking opportunities, and internship or job linkages.

Action
 Deviating from the norm where tech trainees don't get opportunities to practice their learning, we design our programs and training curricula to be fully project-based and optimized to commit the students to take immediate, practical actions towards applying their knowledge and new skills, thereby solving real or simulated problems.

Delivery
 Our Action-focused trainings are designed to emphasize delivery of practical innovation and growth dynamics. Although the scope of action varies for each project, each one focuses on an IT challenge facing a company (real or simulated) or a new product idea altogether, tasking teams to identify pathways for growth, while providing the necessary resources for delivering optimal outcomes.
Our Team
Our company is managed by solution-driven corporate, business and tech experts.